APRIL - MAY
Trophy Striped Bass Fishing at its Finest
April and May is our peak season for Trophy Striped Bass fishing. If you ever wanted to break that 50lb barrier or want that fish of a lifetime, this is the time to fish the Chesapeake Bay. Each year, from Mid April, through the month of May we target these large breed of stripers as they make their way North and South through the Chesapeake's main stem. Our location in Deale puts you smack dab in the middle of the annual migration route. This season is short and sweet and books up well in advance. The end of May will also offer the beginning of our Black Drum season. These fish can weigh up to 80lbs and put up a great fight.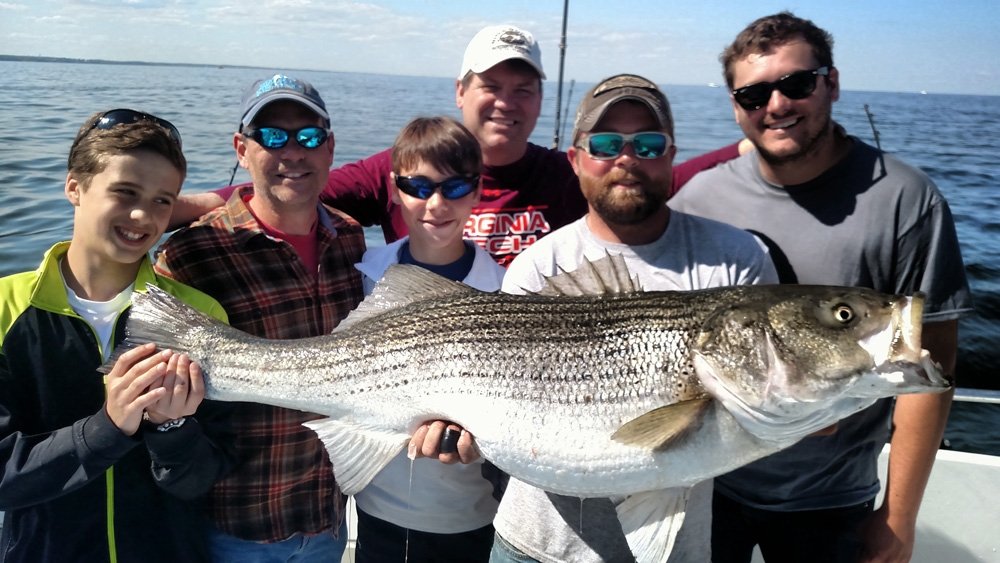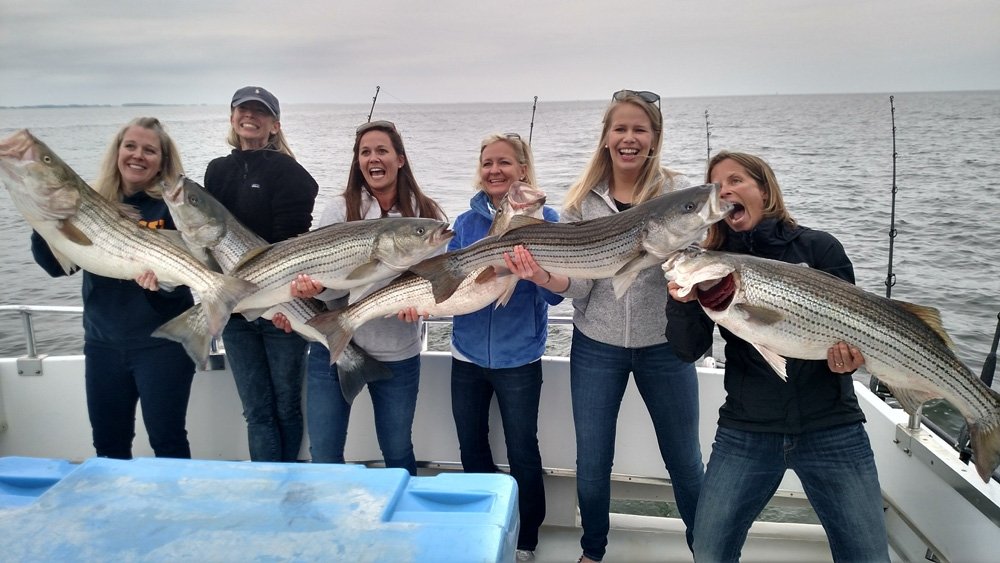 ---
JUNE - AUGUST
Summer is here! Off to Annapolis.
June starts the beginning of our summer fishing season. In early June we will head to our Summer location on Back Creek in Annapolis Md. Over the past several years we have found that the best fishing in the bay is on our Northern fishing grounds and being in Annapolis puts us a short boat ride to the best action. In a regular trip we may live line, chunk, troll or jig to target resident stripers up to 36-38 inches. Size limits have now decreased, and more liberal bag limits begin. There is a great opportunity during this time to catch large stripers on light tackle. Perfect for large company outings and family trips. Summer fishing is very hands on and a blast for the kids. Outside of the Striped Bass fishing, bottom fishing is heating up as well. By the time Mid-June rolls around we will start to see large numbers of white perch and spot. The first of the bluefish will also be arriving and maybe even a straggler black drum! When your finished your trip…..pop on to downtown Annapolis and visit one of the many pubs and have a cold beer or cocktail or dine at one of the many fine seafood restaurants.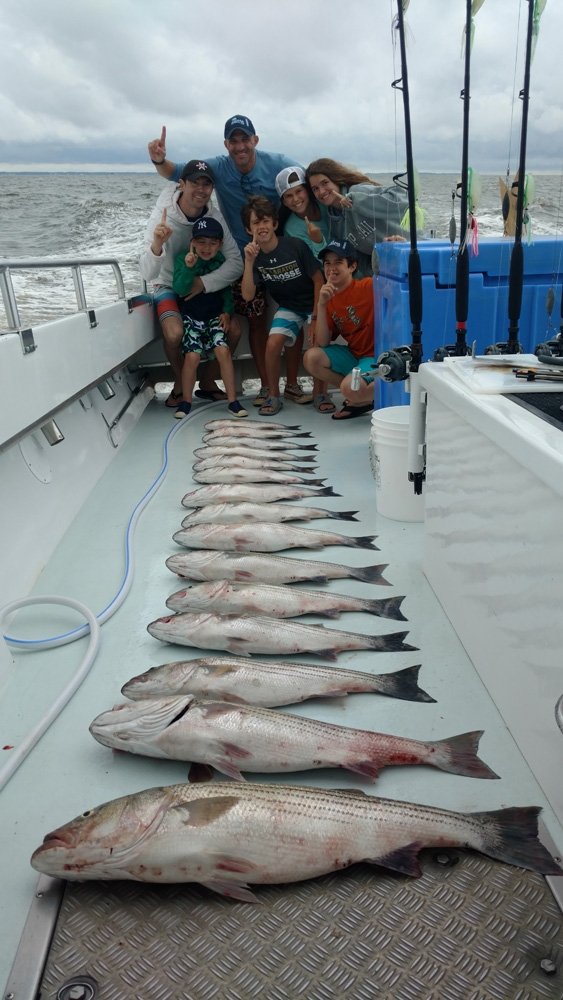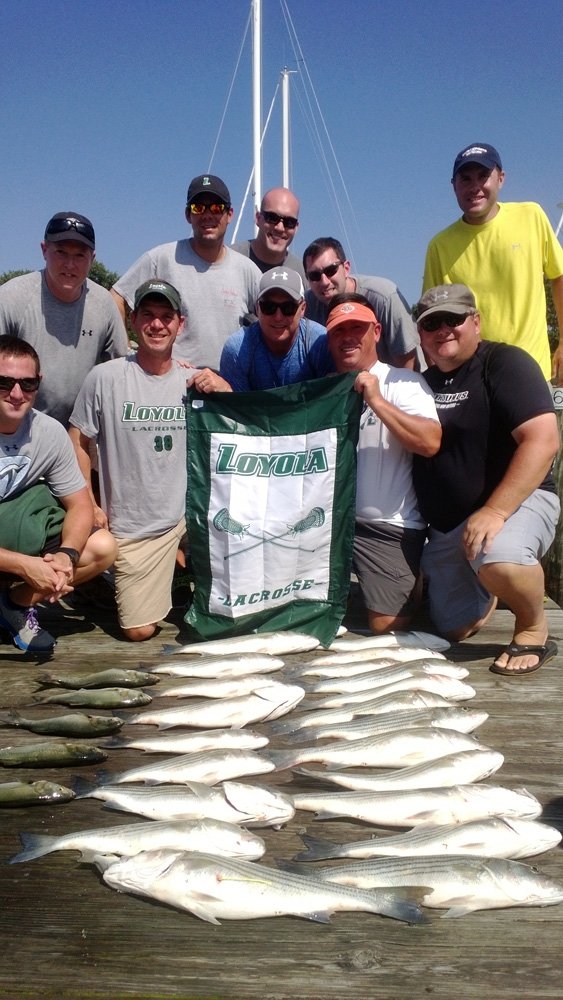 ---
SEPTEMBER
Mixed Bag Fishing, Light Tackle back to Deale MD!
September offers a variety of options in both species and techniques. In any given day you can liveline, troll, jig and bottom fish. Typically our best live bait fishing is done in September as the rockfish tend to school in large numbers. In addition the numbers of Bluefish and Spanish Mackerel are at their peaks. Catching blues and Spanish by either trolling or jigging provide fast action and don't forget to ask Capt. Karl for his smoked Bluefish or Spanish Mackerel recipe, you will be coming back for more…that's a promise. If it's bottom fishing you're into, then now is the time to catch a variety of spot, white perch, croakers, whiting and trout. It's a perfect time to fill the cooler and who know's…..you may even hook into a giant Red Drum that lurks our area this time of year.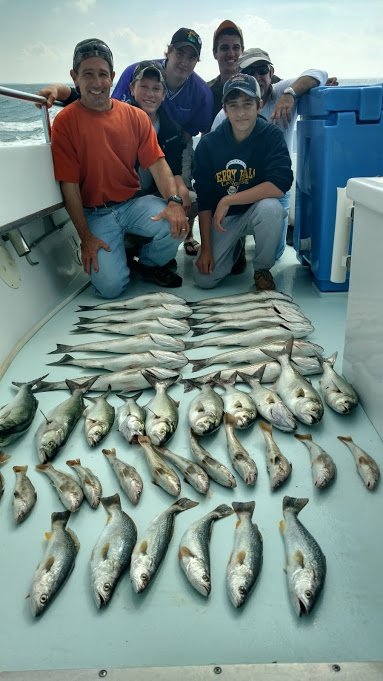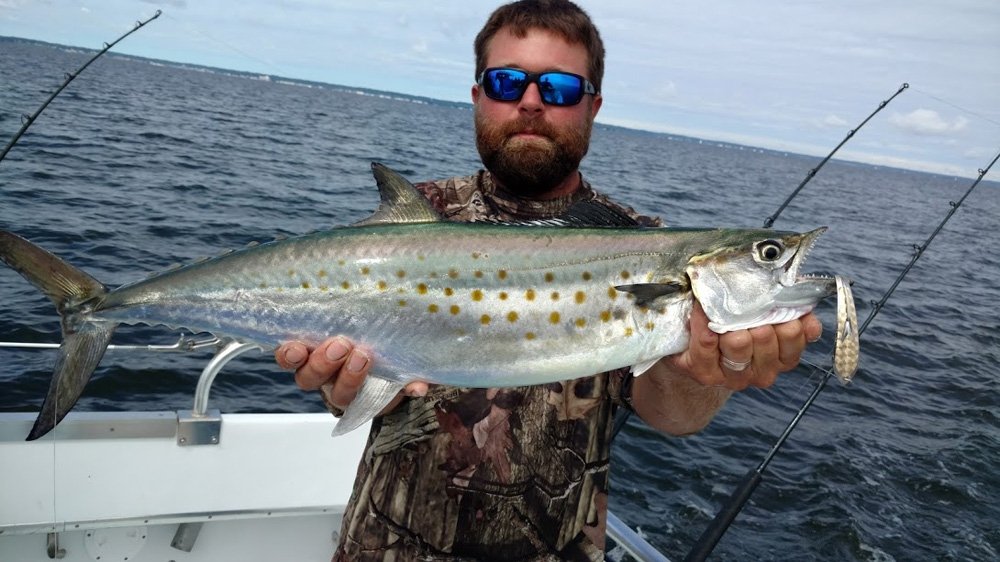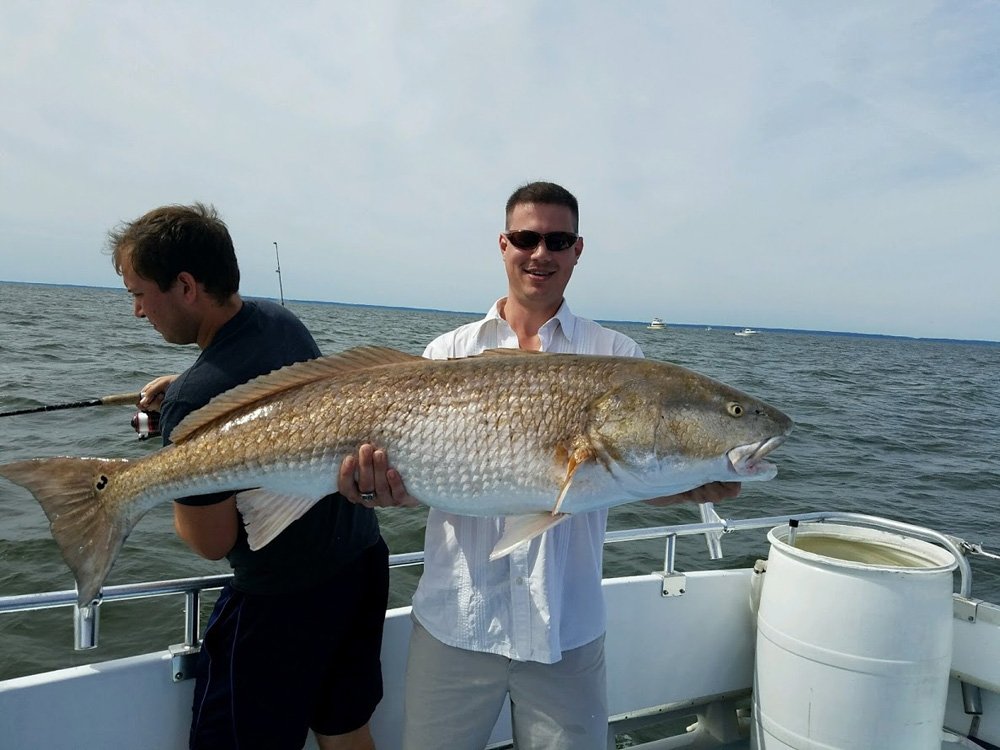 ---
OCTOBER
"Rocktober"
The name really says it all, "Rocktober". As the water temps begin to drop, the rockfish school up into mad feeding frenzies. This is the time of year to witness all out "blitzes" on baitfish. We use several different methods during this time of the year and typically they all work just as equal. We are also still catching some nice bluefish and it's also a great time to target some jumbo White Perch on some of the deeper edges.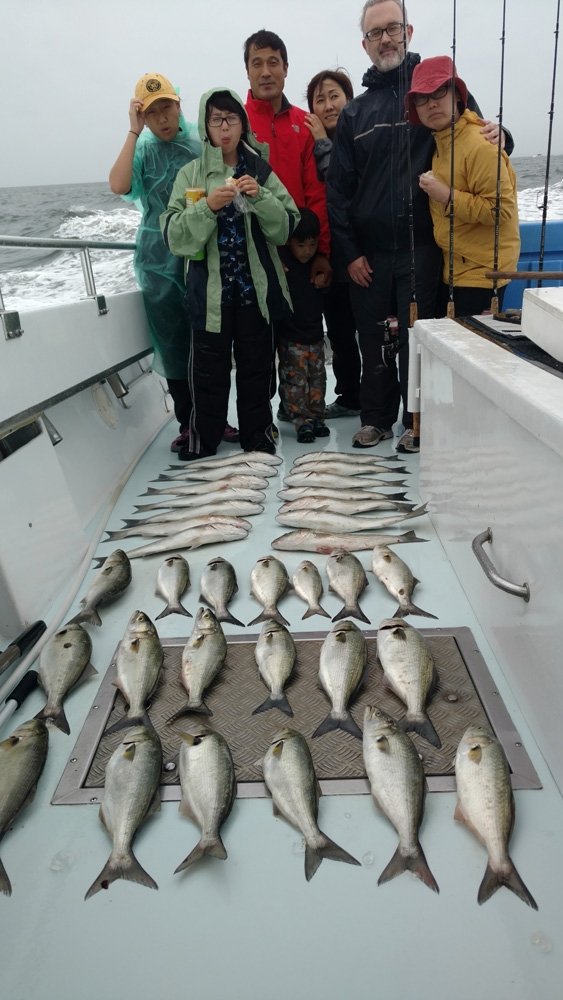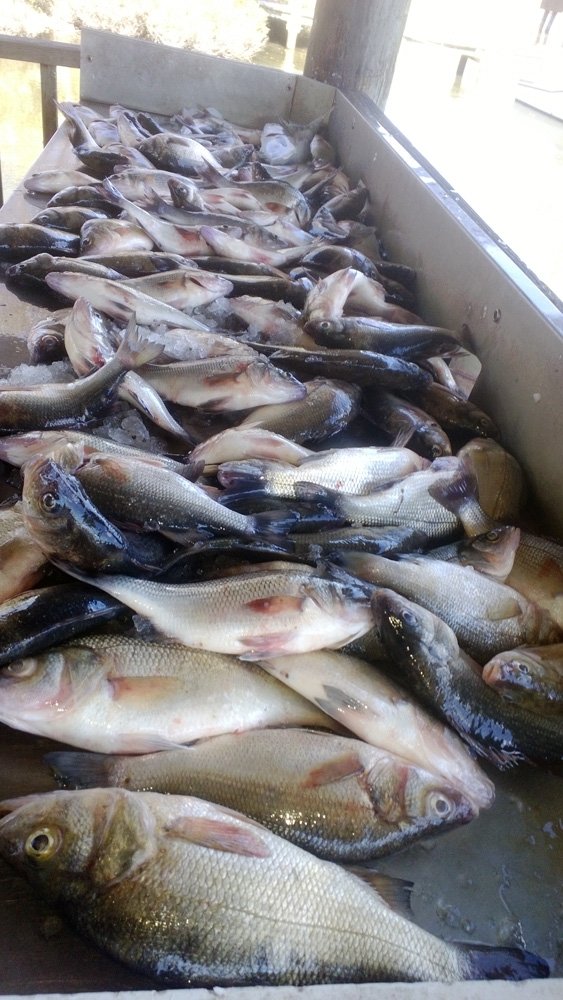 ---
NOVEMBER - DECEMBER
Fall fishing at its finest!
Looking over our records we have caught our largest fish during this time period in the Mid Bay. The best part of this season is that you can potentially catch a migratory fish and resident fish on the same trip. Conditions change from year to year, but fishing is typically very good. We deploy a variety of small baits and big baits and pound out large bait marks on channel edges and drop-offs in the main stem of the bay and in some of the local rivers. One bite may be a feisty 20 inch fish and next could be a 50 pounder… you just never know. Air temps are cold and it's a great way to end the Chesapeake Bay season and fill the freezer. Don't worry about getting to cold…the cabin is fully heated.