Thank you for visiting our Fishing Reports page. Please check in often or save this link in your favorites to keep up with what's happening on the Miss Grace.
You can also like us on our Miss Grace Charter Fishing Facebook Page which we will also be updating with reports.
Now Booking Spring Trophy 2019
We are now booking our Spring season for 2019 out of Deale Md which opens April 20, 2019, along with our light tackle Summer season out of Annapolis Md beginning June 1. To receive a list of open dates you can contact Capt. Karl by email, captain@missgracecharters.com or by phone 410-353-8919.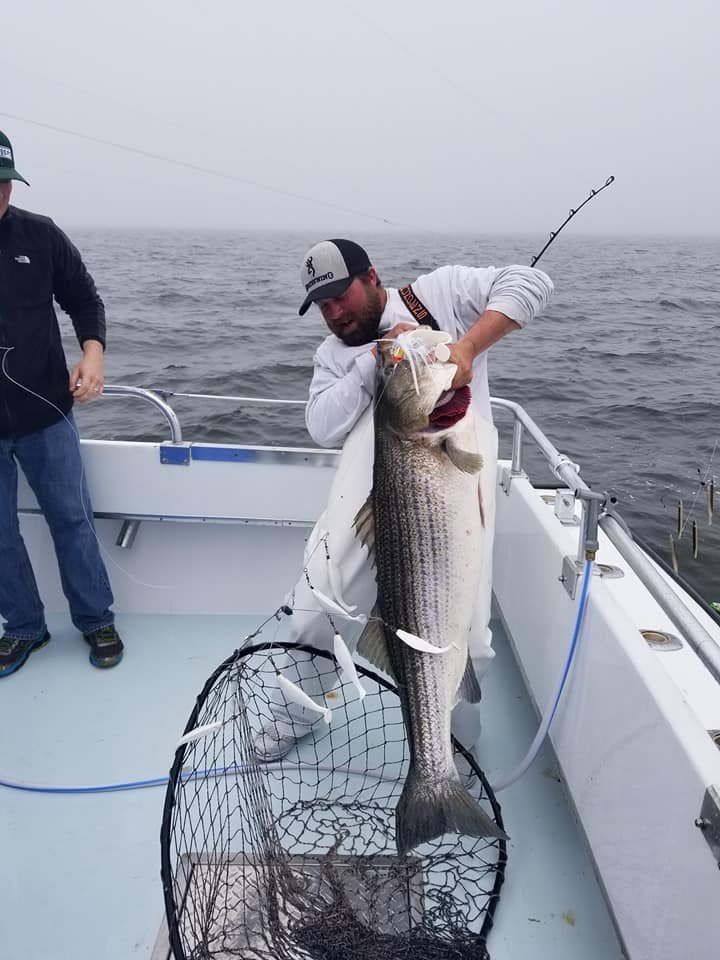 Fall fishing....Come get in on the action!
Our fall patterns are happening now. Stripers are starting to school along with the bluefish and spanish mackeral. Some of the Spanish Mac's we have been catching when targeted have reached up to 5 pounds. Awesome fish to eat. The bottom fishing has been particularly good in the afternoons on the flood tide. Plenty of jumbo white perch, spot and a few croakers. Plenty of fishing opportunites to choose from. September and October should show some really good fishing. Come join us.
Fishing Report: November 17, 2017
Beautiful afternoon on the bay. Heavy boat traffic. Luckily we found a nice batch of fish that cooperated. Shaping up for a nice second half of November.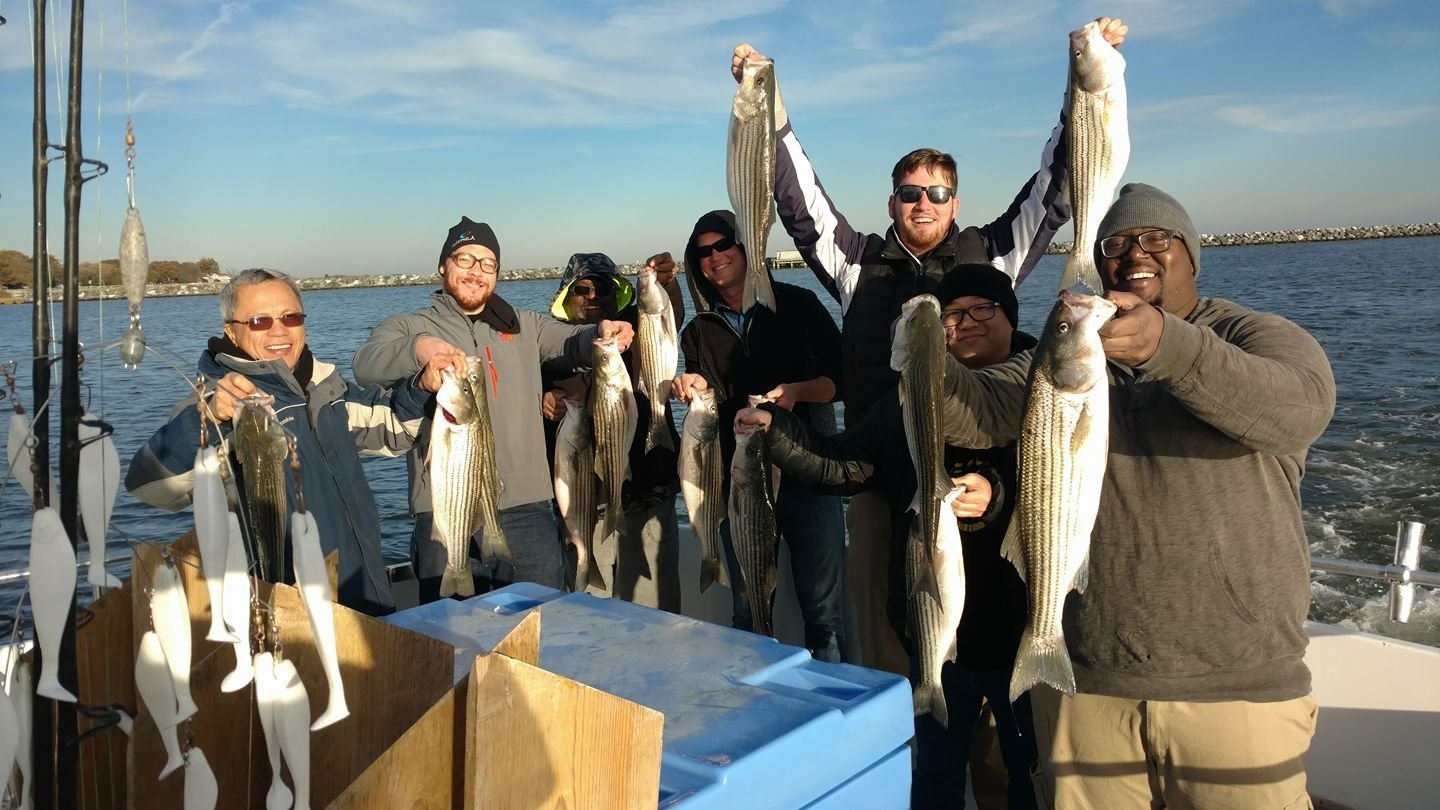 Fishing Report: November 16, 2017
Quick fishing with our good customers from Gingerville this afternoon. I had a last minute cancellation for this Saturday. Last date open for November. If you would like to get out… give me a ring.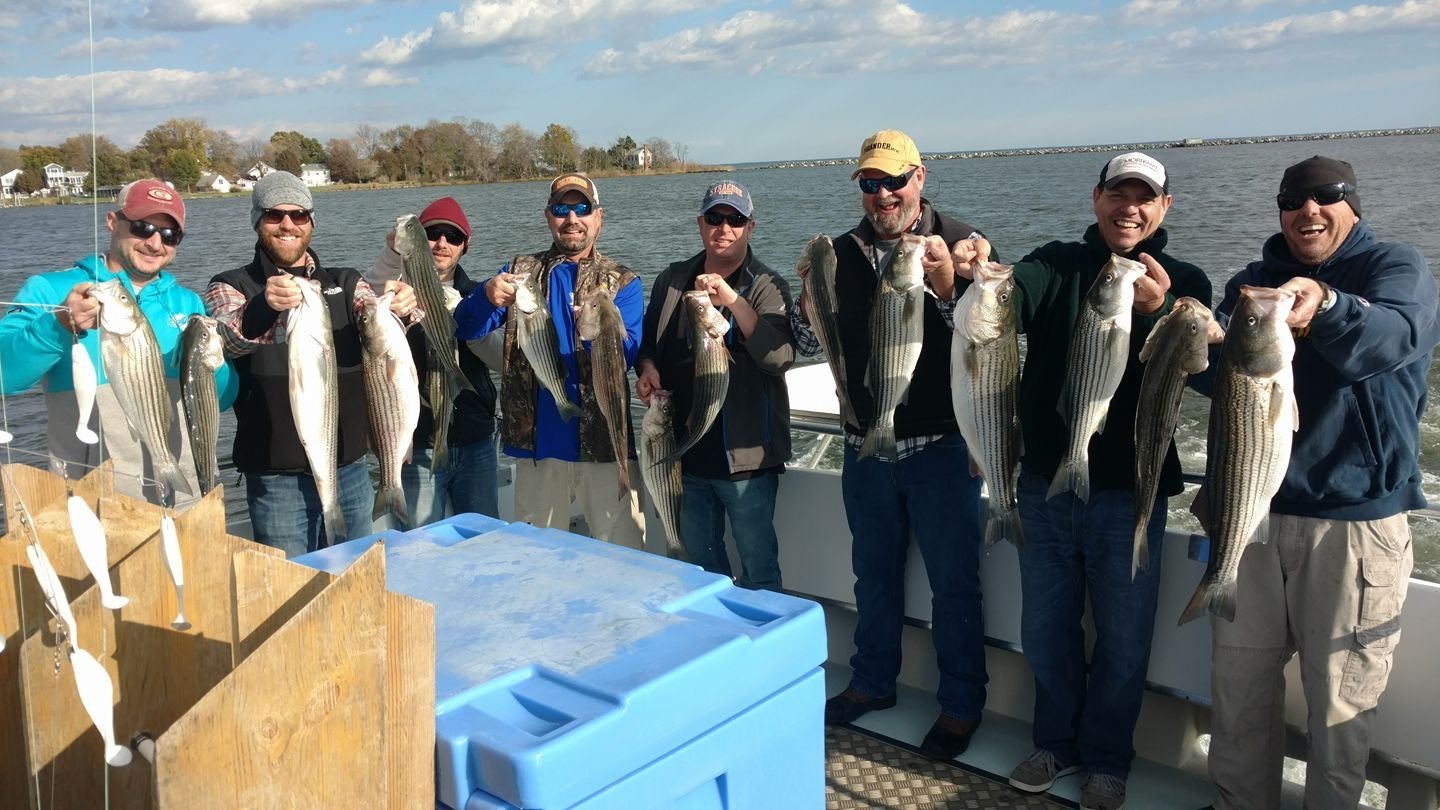 Fishing Report: November 10, 2017
Finally some cold weather and some nicer fish are starting to show. Hasn't been the best start to November, but things are looking up. Should be some good fishing ahead. Season closes Dec 20. We still have some Dec dates available if you want to get out during the holiday season. Come join us.